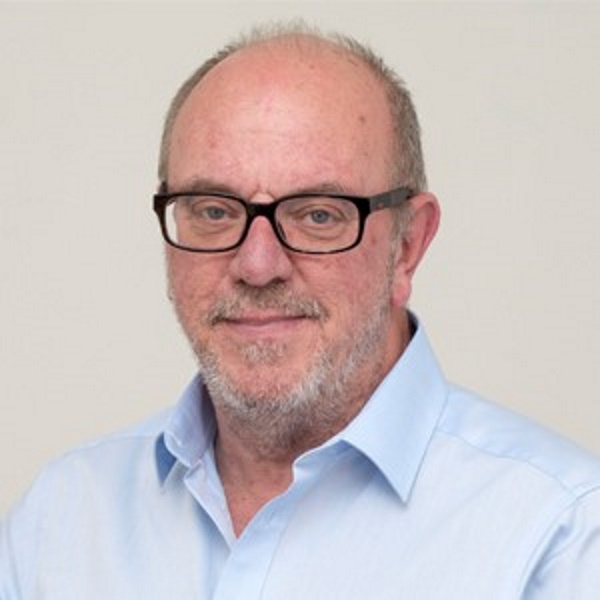 Sir David Nicholson KCB CBE, Chair, Worchester Acute Hospitals NHS Trust, Chair, Herefordshire and Worcestershire Integrated Care System (ICS) and Chair, Sandwell and West Birmingham Hospitals NHS Trust
Sir David Nicholson's career in NHS management has spanned more than 30 years and has included the most senior posts in the service. He was Chief Executive of the NHS for 7 years from 2006-2013 and then, following a major national restructure, became the first Chief Executive of the organisation now known as NHS England from 2013-2014.
Since his retirement from the NHS in 2014, he has taken on a number of international roles providing advice and guidance to governments and organisations focused on improving population health and universal healthcare coverage.
He has worked in China, Brazil, the USA, Europe and the Middle East, independently, and in association with the World Health Organisation and World Bank.
Sir David is Chair of the Universal Health Coverage Forum of the World Innovation Summit for Health. Other roles include adjunct Professor of Global Health at the Institute of Global Health Imperial College, Advisor to the British Association of Physicians of Indian Origin and Lancet Commissioner to Global Surgery.
Sir David's contribution to healthcare was recognised by the award of the CBE in 2008, and he was knighted by Her Majesty the Queen in 2010.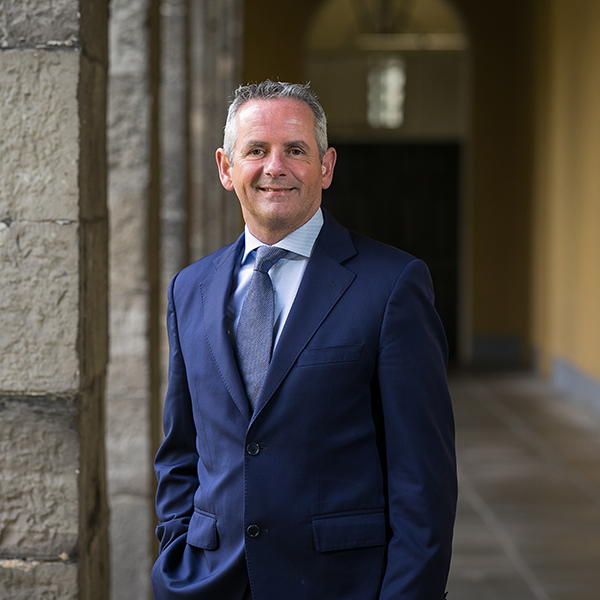 Paul Reid, Chief Executive Officer, Health Service Executive
Paul has led large organisations in the private, not-for-profit, central and local Government sectors. In May 2019 he was appointed CEO of the HSE. Paul has the privilege of leading over 117,000 dedicated staff who deliver a wide range of health services across Ireland. Paul is a passionate public servant whose vision for the health service is to focus on long term planning by implementing Sláintecare and delivering effective and safe services within available resources. 
 From 2014 to 2019 he was Chief Executive of Fingal County Council, one of the largest Local Authorities in the state.  Under his leadership, Fingal was the leading local authority in terms of social and private housing development.  It also led the way in terms of attracting Foreign Direct Investment and job creation across all sectors, through active land management and working with National State Agencies.   
Between 2011 and 2014, Paul worked as the Chief Operations Officer in the Department of Public Expenditure & Reform.  He was responsible for leading a whole set of reforms across the public service.  In this role he negotiated the Haddington Road Agreement, with the 26 Public Service Trade Unions, to reduce the public service pay bill by €1BN.
From 2010 to 2011, Paul worked as Head of Corporate Affairs with Trócaire, the Irish International Aid Agency.   Whilst there, he worked on an agenda to strengthen the overall governance of the organisation and on the implementation of best practice in HR, Finance, Risk Management and Communications.
 Paul's previous career was as the Executive Director of Networks & Operations with Eircom. Hecarried out a number of other roles within Eircom in Sales, Marketing and Contact Centre Management. He holds an MBA from Trinity College and a BA in Human Resources and IndustrialRelations from the National College Ireland. Paul looks forward to building confidence and trust in our health service by supporting staff to deliver quality patient care through a new model of integrated services.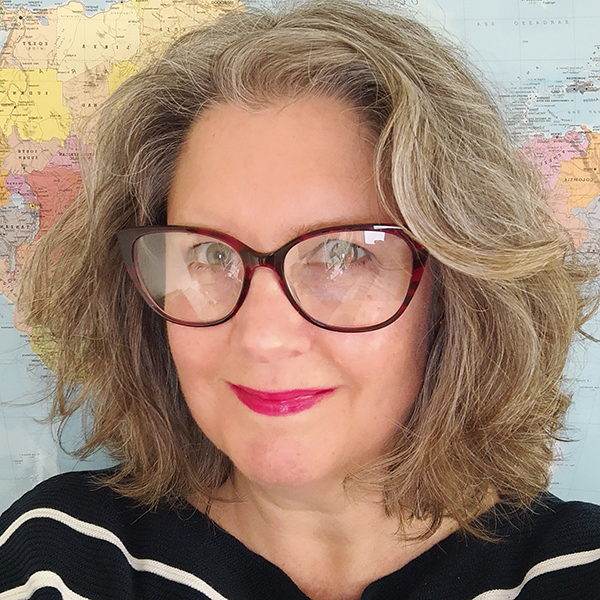 Dr Niamh Lennox-Chhugani, Chief Executive, the International Foundation for Integrated Care
Niamh has 30 years' experience in evidence-based transformation in healthcare internationally as a clinician, academic and consultant. Her experience has included integrated health and education service design and provision for children in the NHS in the early 1990's, health system policy reform in post-conflict Bosnia-Herzegovina, advising on health system reform in the Russian Federation, scaling up infectious disease programmes in sub-Saharan Africa and implementing new care models in the NHS. As a subject matter expert on integrated care as part of wider healthcare reform, she has spoken at conferences, on panels, written papers, contributed as part of international teams to health system reviews. She has a PhD from Imperial College London in organisation change in healthcare.
The International Foundation for Integrated Care is a not-for-profit educational network that crosses organisational and professional boundaries to bring people together to advance the science, knowledge and adoption of integrated care policy and practice. The Foundation seeks to achieve this through the development and exchange of ideas among academics, researchers, managers, clinicians, policy makers and users and carers of services throughout the world.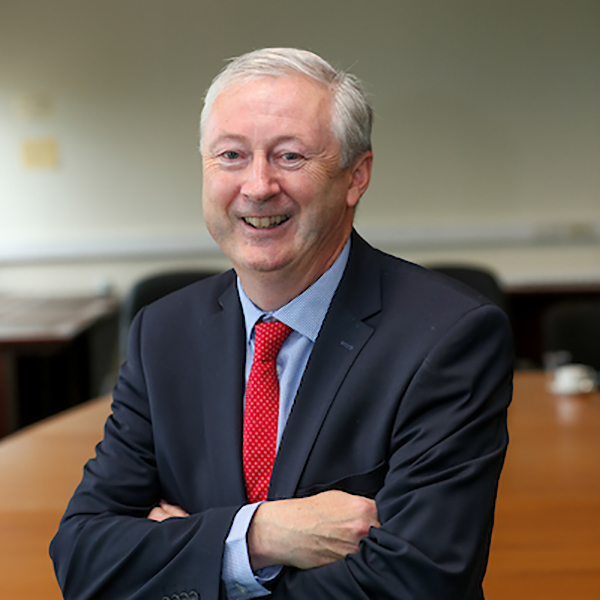 Martin Curley, Director, Digital Transformation and Open Innovation, HSE
Martin is helping enable the digital transformation of Ireland's health service. He was formerly Chief Information Officer (CIO) at the HSE. Prior to joining the HSE, Martin was Senior Vice President and group head for Global Digital Practice at Mastercard. Previously, Martin was vice president at Intel Corporation and Director/GM of Intel Labs Europe, Intel's network of more than 50 research labs, which he helped grow across the European region. He also served as a senior principal engineer at Intel Labs Europe leading Intel's research and innovation engagement with the European Commission and the broader European Union research ecosystem. Prior to this, Martin was Global Director of IT Innovation and Director of IT Strategy and Technology at Intel. Earlier in his Intel career, he held a number of senior positions for Intel in the United States and Europe. He also worked in research and management positions at GE in Ireland and Philips in the Netherlands.
Martin has a bachelor's degree in electronic engineering and a master's degree in business studies, both from University College Dublin, Ireland. He received his Ph.D. in information systems from the National University of Ireland, Maynooth. Curley is the author of eight books on technology management for value, innovation and entrepreneurship. He is a Member of the Royal Irish Academy, fellow of the Institution of Engineers of Ireland, the British Computer Society and the Irish Computer Society. Martin is co-founder of the Innovation Value Institute at Maynooth University, a unique industry-academia collaboration driving research and development of advanced IT and Digital maturity frameworks. He was previously a visiting scholar at MIT Sloan Centre for Information Systems Research and a visiting research fellow at the CERN Open Lab in Geneva. He was the inaugural winner of the Engineers Ireland Innovation engineer of the year in 2006 and was jointly awarded European Chief Technology Officer of the year for 2015-2016.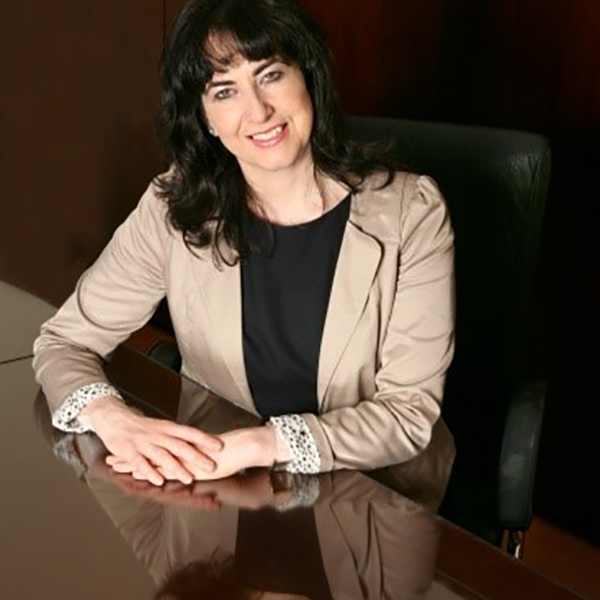 Mary Day, Chief Executive, St. James's Hospital
Mary was appointed in 2020 to the role of Chief Executive in St James's Hospital. She was previously Chief Executive in Ireland East Hospital Group and in the Mater Misericordiae University Hospital. She has been an Adjunct Associate Professor at the UCD School of Nursing, Midwifery and Health Systems since 2010. Mary's professional and academic qualifications include a BSc (Hons) in Cancer Nursing and MSc in Health Service Management.
Mary has contributed to the development of lean management for healthcare improvement in setting up the Lean Academy in the Mater Hospital and further developing the Lean Improvement Programme across the Ireland East Hospital Group to implement systemic improvements across the Group and create a sustainable infrastructure for expanding internal capacity and capability to deliver transformational change. She is a passionate advocate for lean improvement to deliver sustainable results, empower and motivate staff, breakdown silos and release time to improve patient care and looks forwards to developing the Transformation Office for Lean Management in St James' Hospital.
Mary is also a strong advocate for the delivery of an integrated Academic Health Sciences Centre and is keen to ensure academic, innovation and research is embedded in service delivery. The development of the Academic Health Science model as a high-performance vehicle for better health, and the foundations reflects significant international experience demonstrating that the integration of education, innovation and research in an Academic Health Science Centre (AHSC) model improves both patient care and drives the knowledge economy. Her strategic ambition for St James's Hospital Campus is to evolve into an Integrated Academic Health Science Campus which will deliver improved healthcare outcomes for patients and create the most dynamic healthcare campus nationally and pan Europe.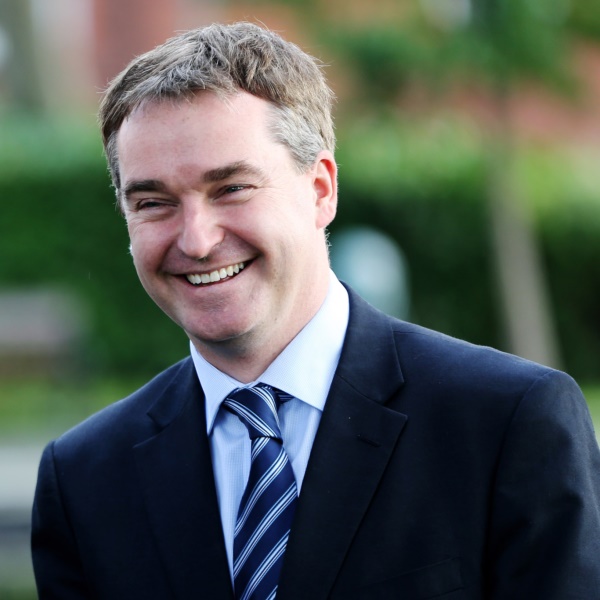 Robert Watt, Secretary General, the Department of Health
Robert leads the Department of over 600 people and is a key advisor to the Government on managing Ireland's response to the COVID crisis. This involves advising on public health related restrictions, the vaccination programme, international travel and the resumption of non-COVID services.
Previously, Robert spent ten years as Secretary General in the Department of Public Expenditure and Reform. With the Department of Finance, he managed the budget and estimates process. During this period Robert was one of the principal advisers to the Government on economic, budgetary and financial policy issues. He was centrally involved in the management of the Troika Programme.
Robert is an economist and has experience in both the public and private sectors. He has worked in several roles within the Department of Finance as well as previously working as an Economic Consultant and a Lecturer. He has been a member of numerous boards including the board of the NTMA and the Economic Management Council. He is currently a Board member of the Football Association of Ireland.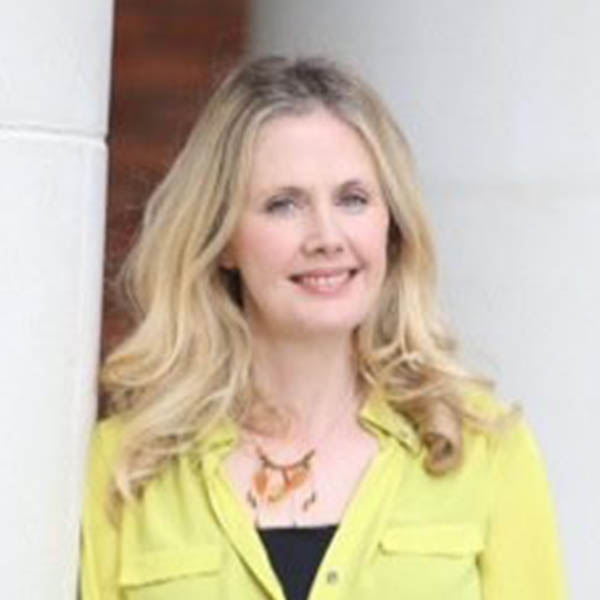 Audrey Carville, Journalist and Broadcaster, host of Radio 1's Morning Ireland
Audrey's career in journalism and broadcasting at the BBC and RTÉ has spanned 20 years. She has reported on pivotal moments in European politics and interviewed hundreds of influential and controversial people.
For over 15 years she has presented news programmes for the BBC World Service, BBC Radio 4,   BBC Radio 5 Live and BBC Northern Ireland
She currently presents Ireland's most listened to radio programme – Morning Ireland – on RTE Radio 1.  She has also presented News at One, Drivetime and The Late Debate.
Audrey has won several journalism awards including the Celtic Film and Television Award and the Institute of Public Relations Award. She was also part of the Sony Award winning team at BBC NI.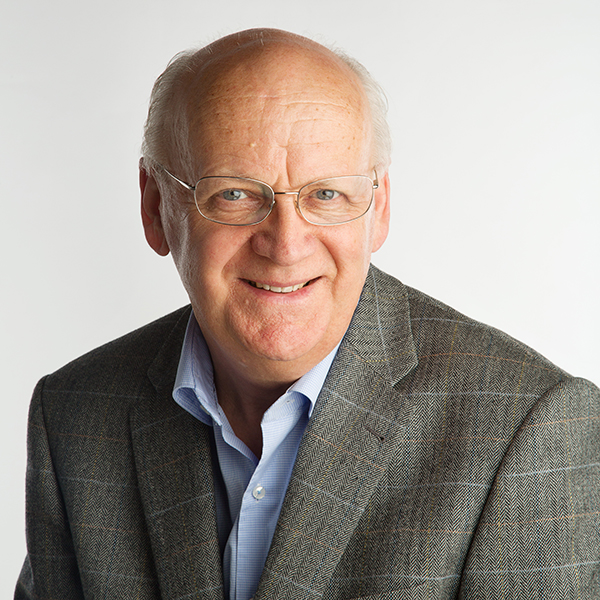 Dr. Eddie Molloy, Director, Advanced Organisation
Eddie has worked for 45 years as an independent consultant specialising in large-scale change programmes, strategy and innovation, in all sectors in Ireland and abroad. He was a member of the Commission on the Future of Policing in Ireland and the Sláintecare Implementation Advisory Council; and he has been appointed to a new group established to advise on the design and implementation of Regional Health Areas. He is currently crystalising his richly varied experience into a set of masterclasses to be delivered online.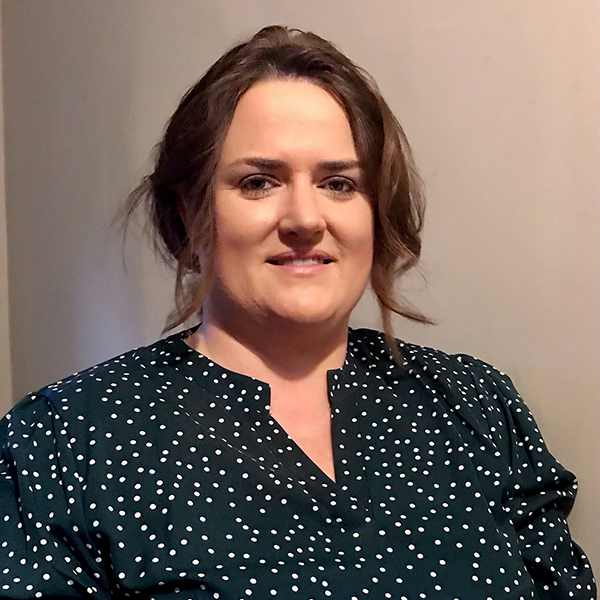 Nicola Byrne, CEO, Shine
Nicola has worked in both the statutory and voluntary sectors for more than 25 years. She is passionate about improving the experience and quality of life for those affected by mental ill health. She has managed and delivered services across the country with an ethos of placing service users and their supporters at the centre. Nicola has achieved this by focussing on embedding quality services through evidence, collaboration and enabling innovation to improve staff and service users' experiences.
Shine focuses on the voice and needs of people experiencing mental ill health and their supporters. This is enabled using education and research through Shine's See Change (green ribbon programme), Shine's Headline (media) programme and Shine's Recovery based community supports.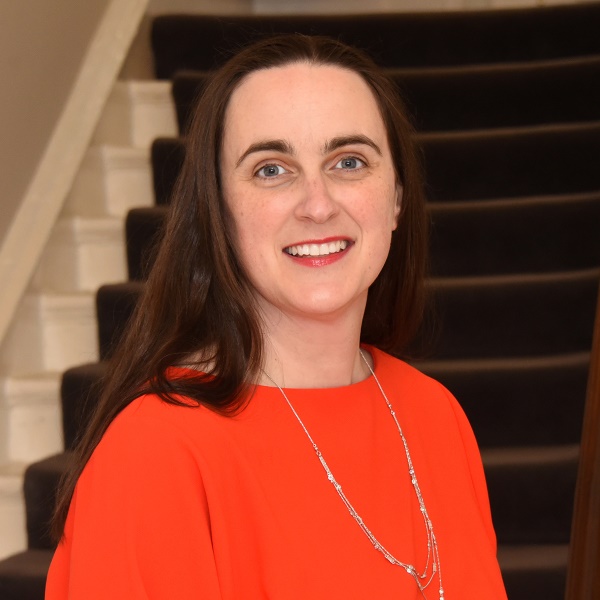 Gabrielle Colleran, MD, MB BCh BAO, Senior Clinical Lecturer in Paediatrics, Trinity College Dublin, Assistant Clinical Professor in Women's and Children's Health, UCD School of Medicine, Vice President, the Irish Hospital Consultants Association
Gabrielle is also the Head of Department for her discipline of Radiology in the National Maternity Hospital and is the Radiology Lead for the National Fetal MRI program.
She graduated from NUI, Galway in 2005 with a First-Class Honours degree and completed radiology training in the Mater Misericordiae University Hospital before completing a 2 year Paediatric Radiology fellowship in Harvard Medical School and Boston Children's Hospital from 2014-16. In 2015-16 she was Chief Fellow in Paediatric Radiology and underwent sub-specialty training in Fetal and Neuro MR. She has worked for over 16 years as a medical doctor, 11 years as a Radiologist and 5 years as a Consultant Paediatric Radiologist in Ireland following the completion of two years of Paediatric Radiology Fellowship in Boston Children's Hospital and Harvard Medical School.
She is the Radiology Lead for the National Fetal MRI program which is based in the National Maternity Hospital and she sits on the European Taskforce on Fetal Imaging for the European Society of Paediatric Radiology where she is currently leading research on the application of 3T MRI in Fetal Imaging in Europe. She is the Section Editor for Paediatric Radiology for the European Journal of Radiology. She has also received grant funding from NDTP-SPARK for her research on patient centred MRI for autistic children and children with intellectual disability. She is a member of the Neuroimaging working group within the Neonatal and Children's Brain Consortium Ireland.
Gabrielle is serving as the Chair of the Radiation Committee of the Faculty of Radiologists in Ireland. She also sits on the Education and Scientific Committees as well as on the Board of the Faculty of Radiologists; since September 2019. She is known for her love of and commitment to education and training and has received multiple awards for teaching including from Harvard Medical School for teaching excellence.
Gabrielle prides herself as working with the enthusiasm and openness of a beginners mind in her quest for quality improvement and innovation in healthcare in Ireland. She is passionate that all patients deserve timely access to quality care and in her role as Vice President of the IHCA she is a passionate advocate for all patients and healthcare staff. She believes that in a short space of time with a team approach, we can go from having the longest waiting lists in Europe to being the health system studied on the Wharton MBA for being the most improved system; with commitment, investment, innovation and passion.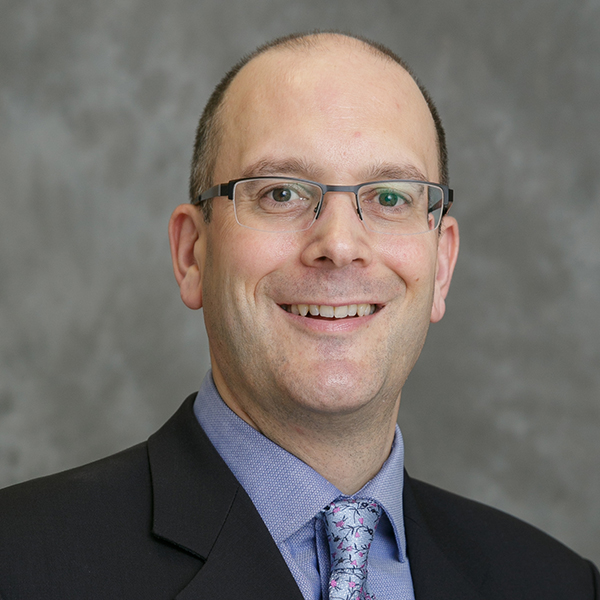 Dr. Brian Turner, Lecturer, Dept. of Economics, University College Cork
Having graduated with an MA in Economics in 1994, Brian spent five years as a property analyst in London, before joining estate agents Hamilton Osborne King as Head of Research in 1999. In 2002, He joined The Health Insurance Authority – the statutory regulatory body for the Irish private health insurance industry – as Head of Research/Technical Services. In 2005, Brian returned to UCC to study for a PhD in Economics, focusing on health insurance issues, which he completed in early 2010. He now lectures in the Department of Economics, focusing in particular on health and insurance issues. His research has been published nationally and internationally, he has been invited to speak at numerous high-profile events and policy fora, and he is a frequent contributor to national media discussions on the Irish health system. Brian also holds a Postgraduate Certificate and Postgraduate Diploma in Teaching and Learning in Higher Education, both from UCC.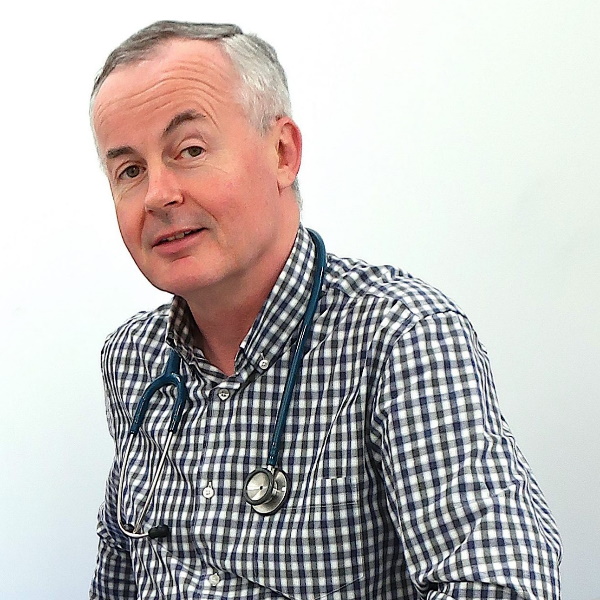 Dr Brendan O' Shea, MD FRCGP, GP and Assistant Adjunct Professor, Trinity College Dublin.
Brendan is a GP in Kildare. His academic interests include improving care for people with multimorbidity, end of life planning, health system innovation and overweight, which are areas he has taught and researched.  He is on Board of Directors at The Irish Hospice Foundation, and on Beyond Stigma. Over 3 decades in practice, he has been involved in training and education of doctors, including undergraduates, and postgraduate training in General Practice. Brendan describes himself as a practicing Buddhist ('haven't got the hang of it yet!'), and a pragmatic optimist. He has previously acted as Medical Director at K Doc, and Medical Director at the ICGP.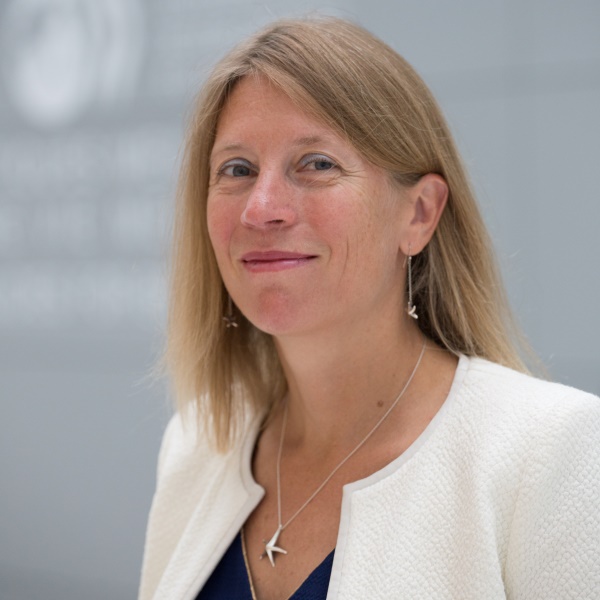 Francesca Columbo M.Sc., Head of the Health Division, Organisation for Economic Co-operation and Development
Francesca oversees OECD work on health, which aims at providing internationally comparable data on health systems and applying economic analysis to health policies, advising policy makers, stakeholders and citizens on how to respond to demands for more and better health care and make health systems more people centred. Major activities of the OECD Health Division cover the response to the COVID-19 crisis and solutions to make health systems more resilient; trends in health spending; measuring of health care outcomes, activities, and inputs; health care quality policies; assessing health system efficiency and value for money; health workforce; long-term care systems and ageing; the economics of public health; pharmaceutical policies, new technologies, big data and Artificial Intelligence in health. Mrs Colombo has over 20 years of experience leading international activities on health and health systems. Over her career, she travelled extensively in Europe, South America and Asia, advising governments on health system policies and reforms.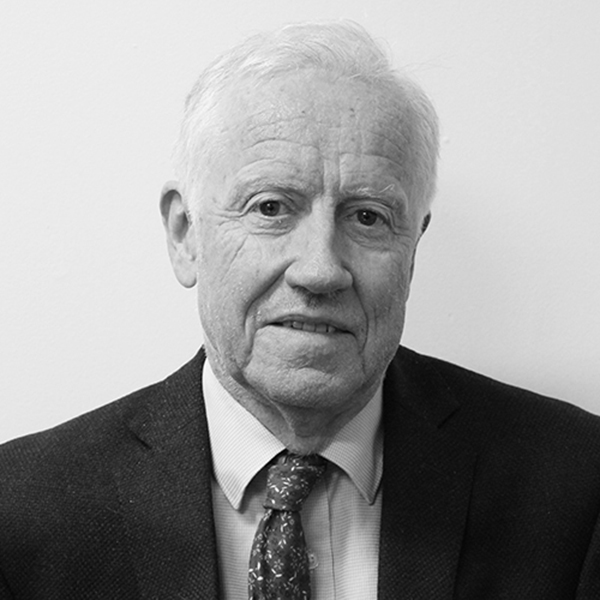 Donal de Buitléir, Chair of the Independent Review Group to examine private activity in public hospitals
Donal was also a Board Member of the Health Services Executive from 2005 to '09. Previously he worked in AIB Group and in the Irish public service. Donal was Secretary to the Commission on Taxation 1980-'85, a member of a number of Government reviews in the areas of local government reform, integration of tax and welfare, business regulation, health funding and higher education. He is an Eisenhower Fellow.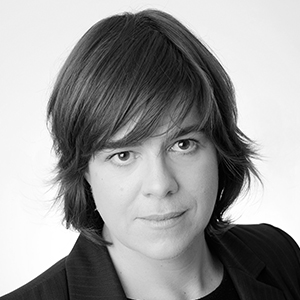 Dr. Sara Burke, Research Assistant Professor, Public Health & Primary Care, Centre for Health Policy & Management, School of Medicine, Trinity College Dublin
Sara is the Principal Investigator of a project entitled 'Health system foundations for Sláintecare implementation in 2020 and beyond – co-producing a Sláintecare Living Implementation Framework with Evaluation: Learning from the Irish health system's response to COVID-19'. This is a HRB Applied Partnership Award which runs until the end of 2021. This APA project started with its focus on the implementation of the regions but changed direction in 2020 in order to harness learnings from the COVID-19 health system response to inform the implementation. Sara currently leads the team reporting on Ireland for the European Observatory Health Systems COVID-19 response monitor).
In 2017, Sara and her team worked with the Oireachtas Committee on the Future of Healthcare, who had a remit to develop a ten year plan for healthcare reform in Ireland – now the Sláintecare plan.
She teaches health policy for the Global Brain Health Institute. Sara has worked for more than 20 years as a researcher in and of health policy. Her book entitled Irish Apartheid:Healthcare Inequality in Ireland was published in 2009. She writes regularly on health systems for the national newspapers and for seven years from 2008 to 2015 had a weekly health slot on RTE Radio 1's flagship Drivetime programme.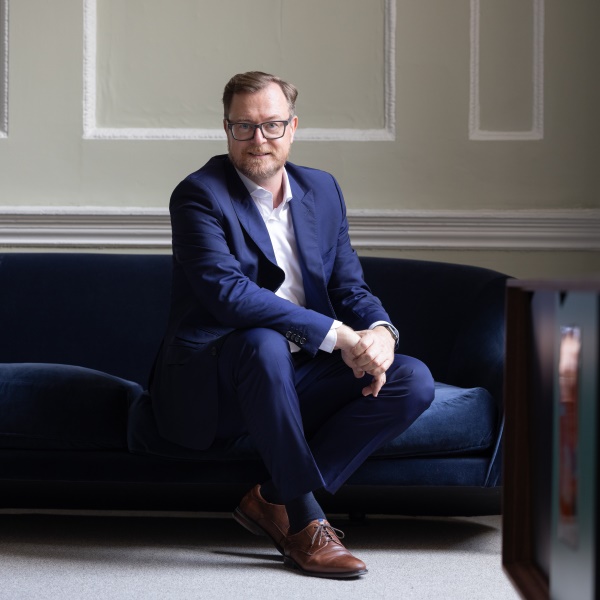 Dr Thorsten Giesecke, General Manager, Commercial Business, Janssen Sciences Ireland UC
 
Thorsten joined Janssen in Sept '21from the company's headquarters in New Jersey where he worked as Director of Global Commercial Strategy for early assets in oncology and prior to that as lead of the EMEA regional haematology strategy for multiple myeloma.
Thorsten, who has relocated to Ireland from the US, is a performance and purpose-driven leader with an impressive track record of building and leading high performing teams, together with solid experience in Global/Regional Strategic leadership roles.In these roles, he has spearheaded several strategic projects including ensuring a transformational pipeline in prostate cancer through earlier and better commercial input, improving the global patient advocacy interaction, assessing the dynamic impact of new market entrants on cancer epidemiology, and developing biomarker strategies. He has also driven the digital agenda in EMEA, introducing and implementing a digital customer experience at scientific conferences across the region.Thorsten first joined Janssen Germany in 2006 as Medical Development Manager and assumed roles of increasing responsibility before being appointed as Business Unit Director for therapy areas including neuroscience and metabolics.Originally from Germany, Thorsten began his career as an anaesthesiologist and scientist at University Hospitals in Germany and the US. He is a board-certified anaesthesiologist and pain therapist and holds an MD and a PhD from the University of Cologne.
With a passion for putting patients first, Thorsten brings his vast international experience to support the teams at Janssen working to address some of Ireland's most pressing health challenges including the COVID-19 pandemic and tackling cancer with precision medicines and cutting-edge technologies in cell and gene therapy.
Janssen is part of the Johnson & Johnson family of companies in Ireland which employs over 5,000 people at 10 sites in Ireland across manufacturing, R&D and business operations, representing all three sectors of the company – Pharmaceutical, Medical Devices and Consumer Health. Many of Janssen's innovative medicines are manufactured for global export from Irish sites.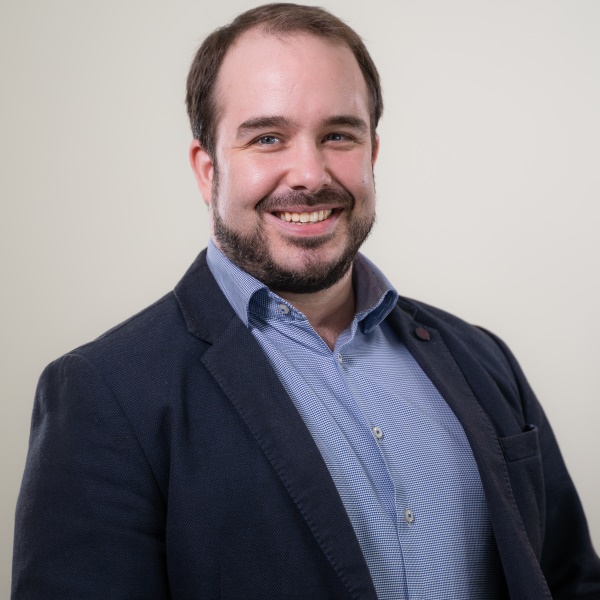 Myles Murray, Founder and CEO, PMD Solutions
Myles Murray is the Founding CEO of PMD Solutions, a medical device company. PMD's product RespiraSense is transforming the way healthcare providers avoid preventable respiratory failure. Having a Bachelor Degree in Engineering and a Diploma in Capital Markets, Myles has lead PMD from incorporation to nationalisation of its patented technology upon graduating from University.
Myles is a named inventor on 8 patents and has been a Fellow of the NHS Innovation Accelerator Programme and the Irish Medtech Marketing Excellence working group.
Today, he leads a team to establish RespiraSense as the standard of care for respiratory monitoring in the Irish healthcare system and continues to support the export of this transformation solution to a global market.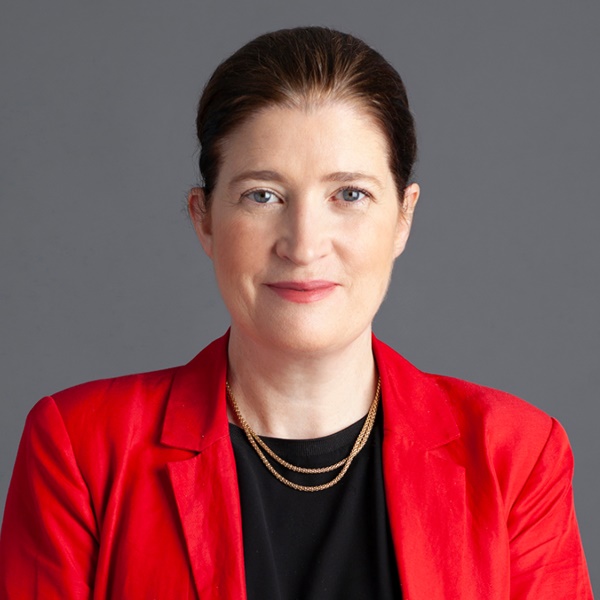 Joanelle O'Cleirigh, Partner, Arthur Cox LLP
Joanelle is a partner in the Litigation, Dispute Resolution and Investigations Group in Arthur Cox specialising in healthcare and life sciences law. She leads the firm's Healthcare Group which is a multi-disciplinary team, bringing together lawyers from a wide range of practice areas. The Group has advised key clients in relation to regulatory matters, risk management and compliance, commercial litigation issues, investments and funding issues, statutory and non-statutory inquiries and investigations. Joanelle advises clients extensively on matters including HIQA Regulations and investigations, contractual issues, regulatory matters, risk management, judicial reviews, mental health, cross-border healthcare, confidentiality, wardship and care of the elderly, maternity services and child protection. On the life sciences side, she regularly advises pharma clients on risk management matters, product liability issues and litigation, product recalls and regulatory investigations and reviews.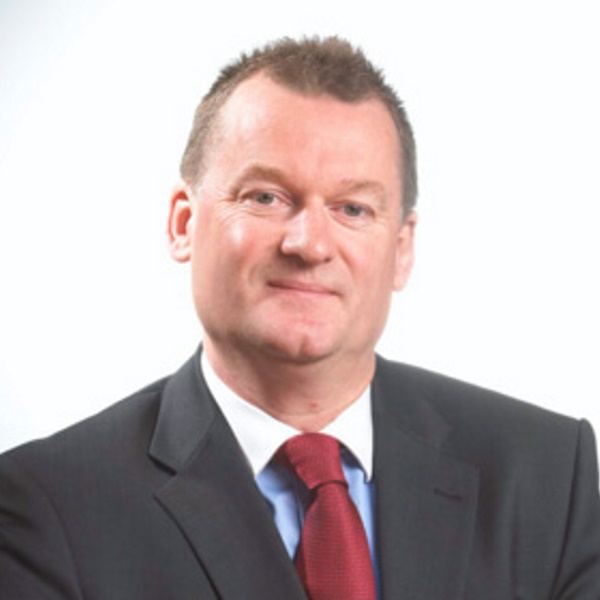 Padraig Duff, Commercial Director, TCP Homecare
Padraig is a Science graduate of UCD with 30 years of pharmaceutical industry experience.
During his 5 years as Hospital Manager with Lederle & Wyeth Laboratories he gained essential experience in antibiotics, biologicals, and oncology. He later went on to serve as General Manager of Organon Laboratories in Ireland for 3 years. Padraig is a founder member of TCP Homecare and co-developed the first homecare company specialising in the total turnkey solution for hospital care in the home.
Padraig works very closely with the HSE and client companies developing patient-centric services; looking at new ways of engaging with patients to offer the highest quality clinical nursing care; and ensuring on-going support to ensure patients receive their treatment outside of the acute hospital setting.
This includes the development of new novel IT / digital solutions, including an Electronic Patient Management System for the scheduling of nursing visits and digitalised reports back to the treating physicians in real-time which gives confidence to the prescribing physician whilst enhancing the patients' experience. TCP Homecare's key focus is building services around the patient and ensuring the best possible patient experience.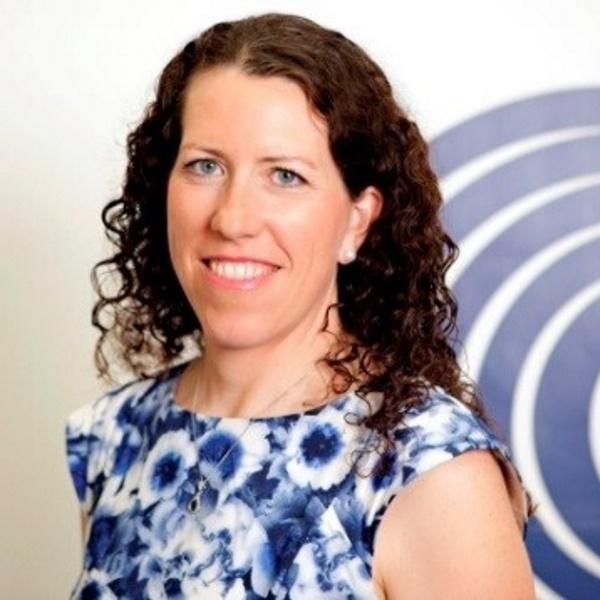 Siobhain Duggan, Director of Innovation and Healthcare, GS1 Ireland
Prior to joining GS1 Ireland in 2010, Siobhain worked for Hewlett Packard for 11 years and held several roles in the area of product marketing, business development and supply chain at their European offices in Munich, Zurich and Geneva. Siobhain also spent a year with BMW in Munich working in their logistics operations department. She holds a Bachelors degree in International Commerce and German from UCD and has also completed all of her ACCA accounting exams. Siobhain brings a wealth of international supply chain experience to her role as well as a passion for patient safety in healthcare.
Siobhain is currently working on a number of projects to promote the adoption of GS1 standards for healthcare in Ireland. These include projects regarding a National Product Catalogue for Ireland to include GS1 coding and standardisation of data from suppliers which facilitates e-commerce and many other applications in healthcare. Existing projects relate to the serialisation of medication and instrument trays for full supply chain visibility and increased patient safety.
It is important that Ireland is ready for the falsified medicines directive and the medical devices regulation and GS1 is well positioned to assist organisations in becoming compliant.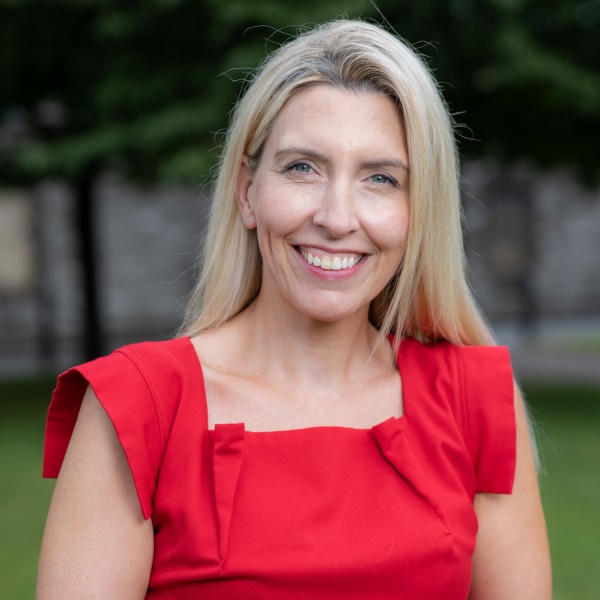 Yvonne Goff, National Director for Change and Innovation, HSE
Yvonne has responsibility for major reform programmes within the HSE including within services for acute care, older persons, disability, mental health and digital innovation.
In her former role as Director of Integrated Information Services, to aid planning and decision making driven by data and facts during the COVID-19 crisis, she led the development of a fully automated data system, consolidating around 80 different data sources within the HSE. This provided visibility of areas such as the prevalence of the disease, its impact on resources, testing capacity, turnaround times, public and private capacity, community assessment hubs and how well the contact tracing operation was running,
A clinician by background, she also has an MSc in Health Informatics, Institute of Directors Certificate in Company Direction and over 20 years' experience in delivering digital healthcare. Yvonne was awarded a fellowship of the Analytics Institute of Ireland at the 2020 Analytics & AI Awards for her contribution to the sector and previously won the IT Person of the Year at the Tech Excellence Awards.  She was previously elected to the UK and Ireland Digital Health Council and became a Healthcare CIO Faculty Member representing Europe where she led the delivery of training, development and support to Informatics professionals in Ireland.
Yvonne has had a leading role in some of the largest eHealth projects in Ireland to date and has significant expertise in major project delivery and change management. She is committed to enabling patient-centric innovation and continues to be a champion for data-driven solutions in healthcare.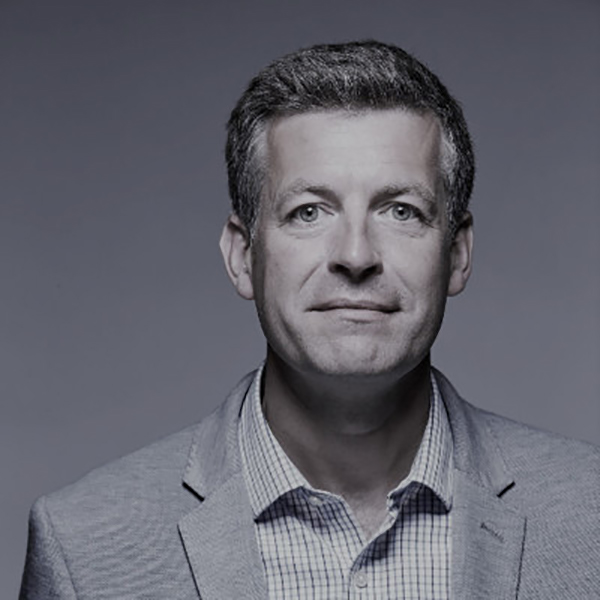 Thomas Sharkey, Healthcare Lead, AWS, Ireland
With over 25 years of experience in IT, Thomas has worked with large organisations on identifying and solving their business continuity and disaster recovery challenges. Today, he leads the Amazon Web Services (AWS) healthcare sector in Ireland, where he supports both public and private Irish health organisations as they transform in this new era of healthcare. He has a strong passion for innovation and how technology can disrupt the way societies behave and operate. He is driven by how digital health can transform patient interactions with our healthcare system and provide better access for all.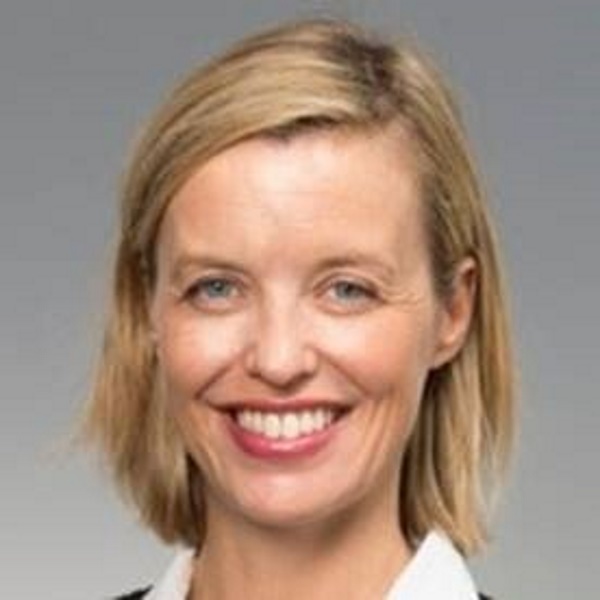 Dr Audrey Derveloy, General Manager and Country President, Novartis Pharma
Born and brought up in France, married, Audrey is a mother of two children, Olympe and James. A medical doctor by training, she was inspired by learning in Paris with internationally renowned health professionals. A family project led her to work also in Asia, where she lived for 3 years in Hong Kong. In 2013, she joined Novartis in particular for the richness of its portfolio and its big focus on innovative medicines. She was at the head of the medical department in Ophthalmology. In 2017, she moved into the commercial management of the marketing and sales of this unit. It is an extremely innovative sector with retina diseases such as wet Age-related Macular Degeneration and more recently with the 1st gene therapy approved in Europe for a rare hereditary retinal dystrophy. In early January 2020 she was appointed General Manager and Country President of Novartis Pharma and was delighted to move with her family to Dublin.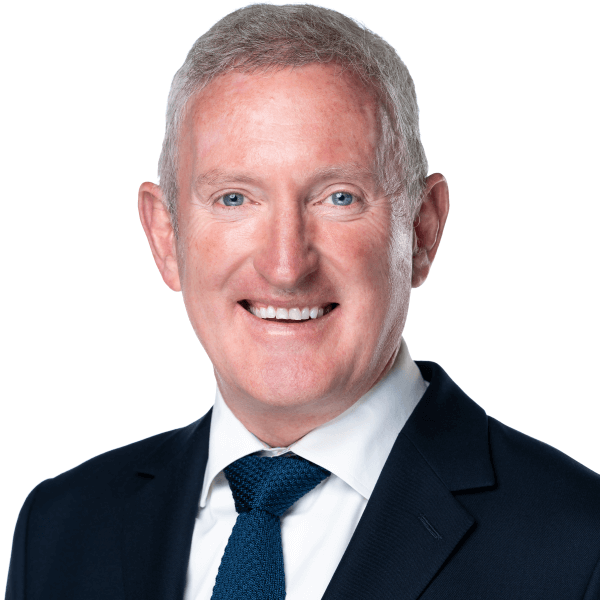 Declan Murphy, CEO,  Servisource Workforce Solutions
Declan Murphy is CEO and founder of Servisource workforce solutions a leading provider of high quality and innovative bespoke solutions throughout Ireland the UK and Europe. With recognition that technology is critical to the future of healthcare Declan is delighted to bring Isaac Care to the market.
Isaac Care is an innovative, complete independent living solution which combines smart assistive devices with remote and in person care to enable people to live safely and independently in their own homes. The Isaac app allows families to create a circle of care for a loved one and to engage all key stakeholders in their care. It is supported by a nurse led remote monitoring service, high quality in person care from MyHomecare and assistive devices which are designed to give families peace of mind and allow the service user to maintain their independence and live happily and safely in their own home.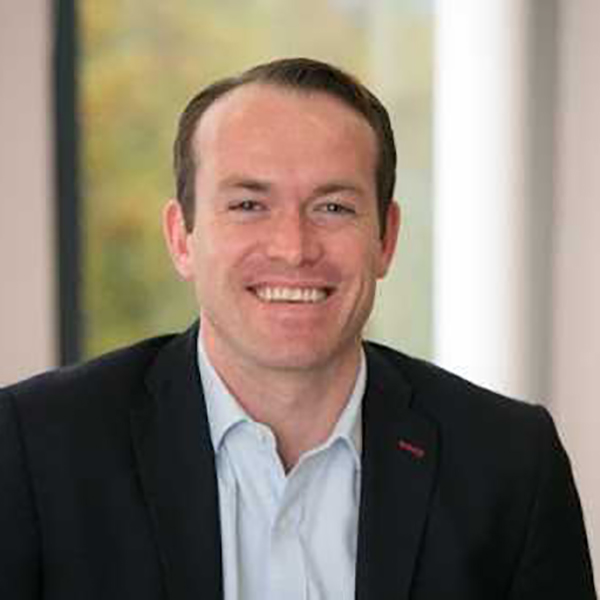 Conchuir MacGloinn, Strategic Partnerships Manager, Roche
Conchúir is a Strategic Partnerships Manager and has worked at Roche for the past nine years across Medical, Market Access and Innovation disciplines. Prior to working at Roche Conchúir held positions in Clinical Trials and Medical Affairs at ICON and Novartis. He has advanced knowledge of oncology, immunology, respiratory, metabolic disorders and cardiology.
Conchúir holds a BAmod in Natural Sciences and a MSc in research chemistry specialising in nanoparticle delivery systems from Trinity College Dublin. He recently completed a Postgraduate Diploma in Healthcare Innovation and is a member of the HIHI Healthcare Innovation Champions Group.
Conchúir holds a non-Executive Director board position in the Irish Platform for Patient Organisations, Sciences and Industries. He is also a member of the Governance Committee for the SFI Centre for Research Training in Genomic Data Sciences. Conchúir is passionate about developing advocacy for the patient voice in the Irish healthcare system and in ensuring that patient's needs are always the primary concern.
He has initiated and continues to work on a range of digital projects to support a culture of innovation in Irish healthcare.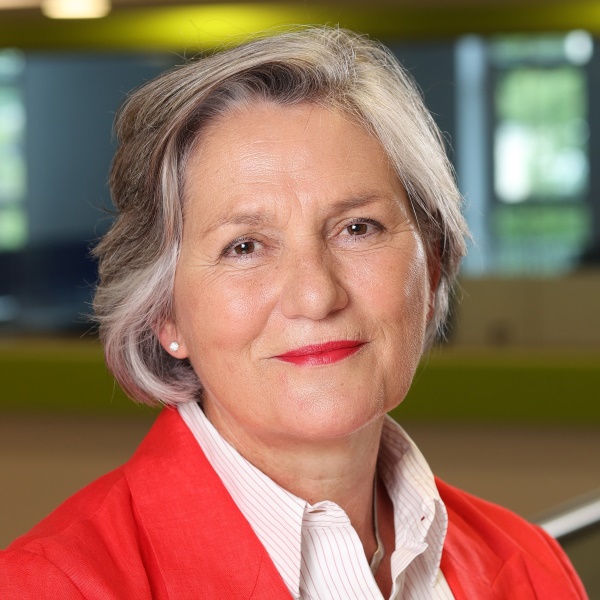 Dr. Verena Murphy, Head of Research and Business Development in Cancer Trials Ireland  
Verena has a PhD in Biochemistry from the University of Zurich, Switzerland, and worked at a variety of academic and clinical research laboratories in Germany, Switzerland, Canada and Ireland with a focus on cancer research. In Nov 2009, she took up a position as Translational Research Coordinator in the strategic research cluster Molecular Therapeutics for Cancer Ireland (MTCI) directed by Prof John Crown and started working in this capacity in the All Ireland Cooperative Oncology Research Group (ICORG), today Cancer Trials Ireland, a charity focused on academic clinical trials in cancer. In 2015, she became Clinical Programme Leader, and in 2017 Translational Research Leader, working on the oversight and execution of operational strategies for multiple programs in the oncology portfolio. Since 2018 she is a member of the leadership team and involved in the development of new strategic directions and programs. In 2019, Verena was promoted to Head of Research and Business Development and became the contact point for academic cancer researchers and external stakeholders (funders, collaborative groups, and industry). Together with senior management she developed the recent successful Cancer Trials Ireland application for a new 5-year funding cycle awarded by the Health Research Board in Dec 2021.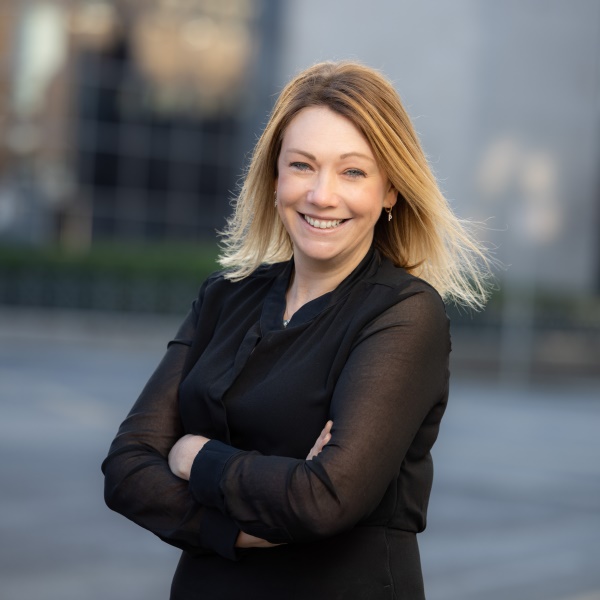 Deirdre Poretti, PHC Ecosystems Lead, Healthcare Innovation team, Roche
Deirdre is part of the Healthcare Innovation team at Roche in Ireland. Deirdre has a first class honours degree in Cell and Molecular Biology from UCD and a Masters in Advanced Oncology. Deirdre has worked for Roche for over 13 years most predominantly in oncology, spanning many disease areas including Breast cancer, Lung cancer and GI cancers. Before that Deirdre spent time in  neurology and Rheumatology while working for other pharmaceutical companies.
In her current role Deirdre works with local, global, and across-country teams to design, shape and implement healthcare solutions that make personalised healthcare a reality for patients in Ireland.
Personalised healthcare is a shift from a one-size-fits-all approach to disease to maintaining health throughout one's life by applying the right health interventions for the right person at the right time. This means that treatments are considered based on an individual's genetic profile and disease variant rather than just an assessment of symptoms alone.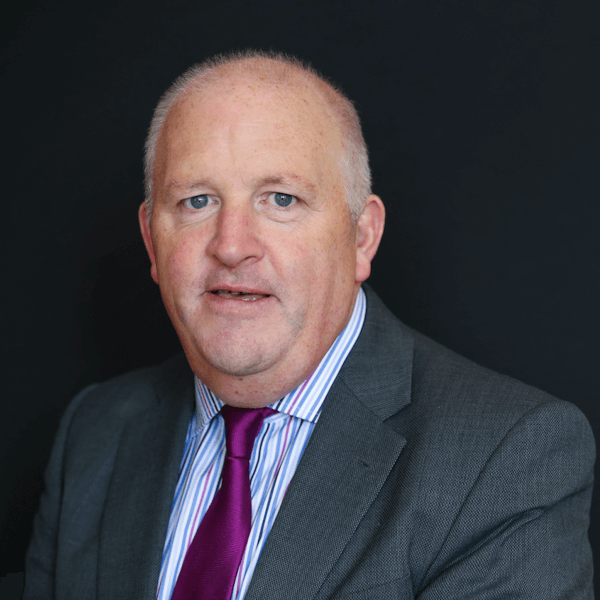 Tadhg Daly, Chief Executive, Nursing Homes Ireland
Tadhg is Chief Executive of Nursing Homes Ireland (NHI), the representative organisation for the private and voluntary nursing homes sector. Tadhg was formerly CEO of the Irish Nursing Homes Organisation (INHO) and was one of the key figures that led to the establishment of Nursing Homes Ireland in January 2008. Prior to joining INHO in 2005 Tadhg worked with the Irish Society for the Prevention of Cruelty to Children in a number of senior management positions.
NHI is a lead representative organisation within the Irish health sector and its Members play a key role in healthcare provision. Over 400 private and voluntary nursing homes deliver specialist healthcare to 25,000+ persons and account for 90% of all long term care beds in the country, employing more than 35,000 staff.
Tadhg has engaged extensively with the Minister for Health, the Department of Health and the HSE since the beginning of the pandemic. He has been at the forefront of all discussions with the Department of Health and the HSE on issues such as PPE, vaccine rollout, serial testing and the temporary assistance payment scheme (TAPS). Tadhg has led NHI and its members through a very difficult and challenging period with his main focus on the protection of residents and the staff of nursing homes.Nursing Homes IIn her current role Deirdre works with local, global, and across-country teams to design, shape and implement healthcare solutions that make personalised healthcare a reality for patients in Ireland.
Personalised healthcare is a shift from a one-size-fits-all approach to disease to maintaining health throughout one's life by applying the right health interventions for the right person at the right time. This means that treatments are considered based on an individual's genetic profile and disease variant rather than just an assessment of symptoms alone.
Nursing Homes Ireland is committed to providing leadership, supporting members and promoting excellence.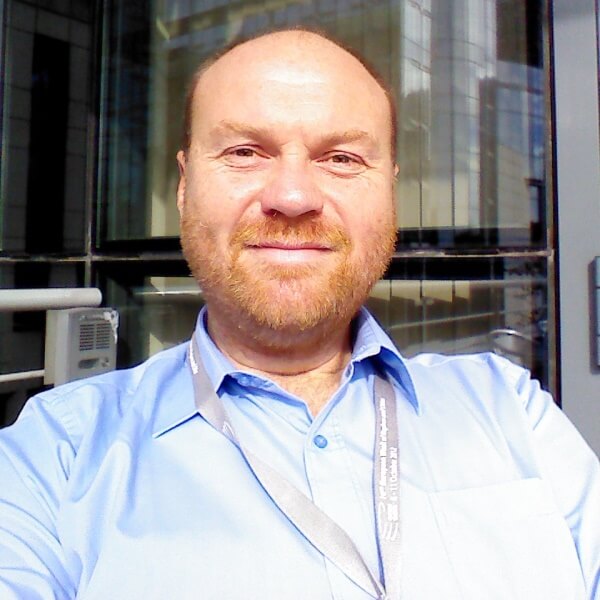 Andy Bleaden, Community Director, ECHAlliance
 Andy has developed and built a large network of over 70+ global digital health ecosystems and a membership community of over 900 organisations. In this role he leads on ECHAlliance ecosystems and membership at a period of unparalleled growth in our Ecosystem Network with new ecosystems opening all over Europe and globally as well.
Andy has had a long career in both funding, health and social care going back over 30 years starting in the mental health field working with mentally disordered offenders, homeless young people, regeneration and economic development and then later in the field of social care, dementia and robotics.I
n addition, he has also been working as an External Expert for the European Commission since 2013 assessing proposals and reviewing projects. Also, he has worked with the European Institute of Innovation & Technology (EIT) on Health and also Manufacturing as well as with Urban Innovation Actions, Urbact and IMI as an external thematic expert. 
He brings a wealth of experience and skills in securing and management of strategic external funding, procurement, innovation funding and forming and development large and complex partnerships across Europe.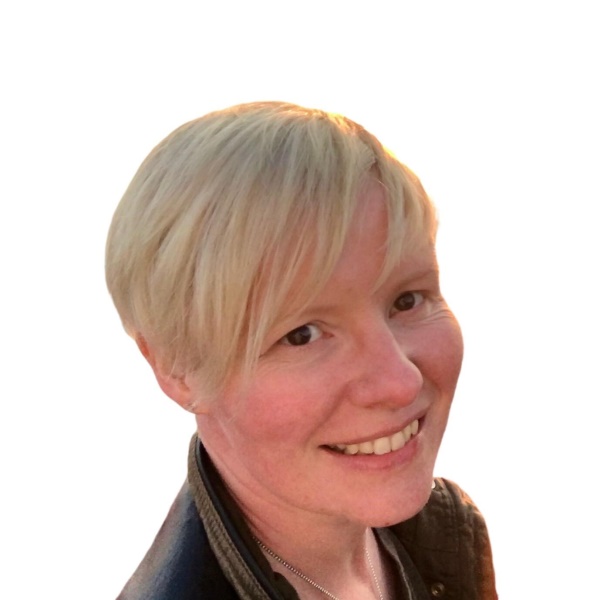 Clare Harney, Executive Director, HealthTeach Ireland and RCSI Program Director
HealthTech Ireland is the trade association that represents the Digital Health and Medtech industry. Prior to this, Clare successfully led a digital health start-up to first revenues and managed a significant matched funding round.
Clare comes from a health information governance and compliance background with more than a decade served managing the silos of paper and electronic records that exist within our hospitals. She went on to work a further six years in the Health Information Directorate of HIQA, developing standards for interoperability and was key to the development of the unique health identifier for Ireland (IHI). She was then seconded to the Department of Health to progress the Individual Health Identifier Bill (enacted 2015). Prior to joining the commercial world, Clare was the National Manager for the Acute Medicine Programme at the Royal College of Physicians. It was here she made the decision to jump to the private sector in order to positively disrupt the health system from the outside in, through supporting development of innovative technologies.
Clare holds a Bachelor of Business Information Systems and an MSc in Health Informatics from Trinity College, Dublin. She is also a qualified ISO 9001 External Auditor and sits on the Health Information Standards Committee at NSAI, is a Member of the HISI Executive, sits on the Digital Health Council at Medtech Europe, the Policy Advisory Council of IPPOSI and most recently has been invited to sit on the Industry Council at Novartis. She is involved in EIT Health mentorship and the Headstart Programme and also her alumni mentorship programme, mentoring students and recent graduates with an interest in the digital health space.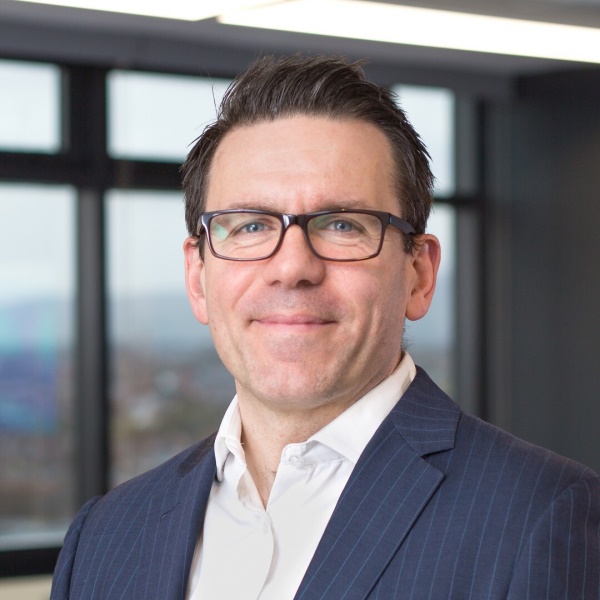 John Ward, Partner and Head of Digital & Emerging Technologies, EY Ireland
John is a skilled communicator with strengths in distilling complex architectural designs.
With over 20 years of experience in software delivery, John heads the EY wavespace Emerging Technology team in Ireland. Focused on the cutting edge of innovative software architecture and development, he held several roles leading technology architecture change (from strategy to delivery) in very large and complex programmes in the Financial Services, Government and Commercial sectors.
Having worked in various sectors, including financial services, government and commercial, John's skills pan a number of areas such as digital channels, systems integration, messaging, enterprise service bus, agile software delivery, banking technology and payments.
Prior to joining EY, he served as Chief Architect for a leading multinational investment bank where he worked with global and regional technology, business and operations stakeholders, helping with implementations in line with enterprise architecture standards and practices.
He holds a postgraduate diploma in New Business Development from Dublin Institute of Technology, and a BSc in Computing Science from Griffith College Dublin.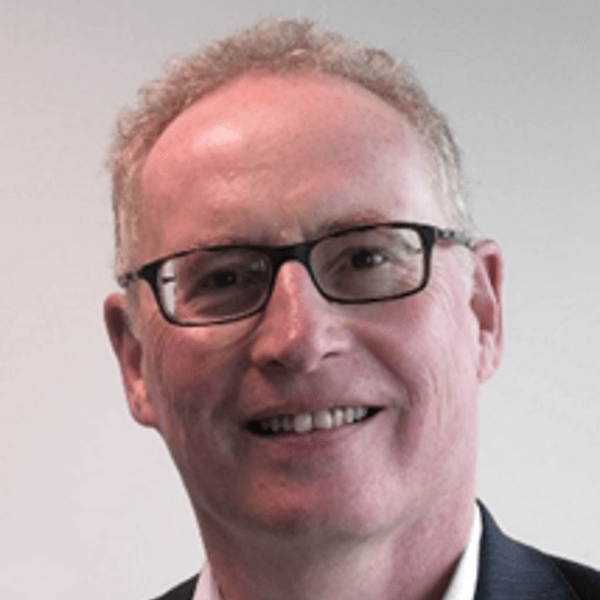 Dr Phil Richardson, Chief System Integration Officer, NHS Dorset Clinical Commissioning Group
Dr Phil Richardson is the chief system integration officer for NHS Dorset Clinical Commissioning Group. He is also the programme director for Dorset's Integrated Care System (Dorset ICS) which is a partnership between the NHS and local authorities in Dorset. For NHS Dorset CCG his portfolio includes performance, commissioning NHS services for Urgent and Emergency Care & Elective Care, digital & IT for Primary Care, strategy & planning, research & innovation, clinical services, transformation services and the portfolio management office. For Dorset ICS, as a member of the system leadership team, he chairs the transformation & delivery board, Research Active Dorset and the Dorset informatics Group and has overall responsibility for Dorset ICS portfolio delivery.
Phil joined the NHS in 2014, prior to this he held commercial senior management and board roles in the pharmaceutical, biotech and digital industries as well as running his own consultancy. He worked nationally and internally on growth and transformation for organisations such as Amersham International, Pfizer, IBM, BUPA and Deloitte. Phil is a Chartered Biologist, a Chartered Scientist, has a PhD from Bath University, an MBA from the Open University; where he teaches strategy. He also has a visiting role at the University of Bournemouth. He is a Fellow of the British Computer Society and a Fellow of the Higher Education Academy. He has previously been IoD chair for Bath, a Fellow of the Royal Society of Arts and completed 30 years commissioned reserve service for the RAF.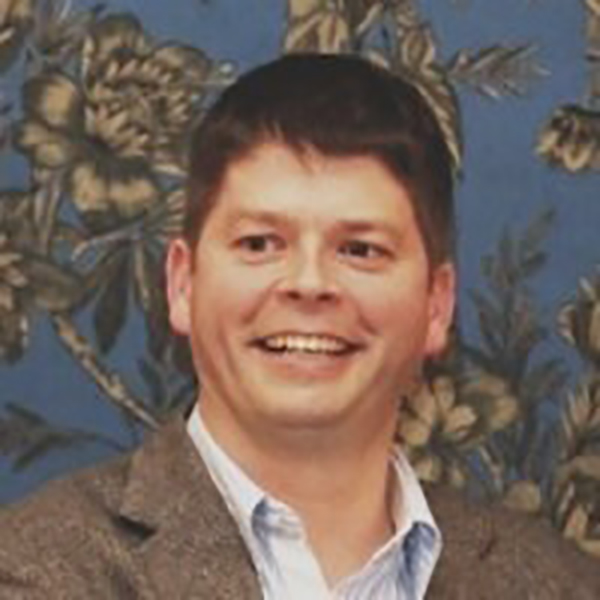 Marc Butterly, Business Creation Lead, EIT Health Ireland-UK
For over 20 years, Marc has held leadership and entrepreneurial roles across the health, events marketing and software industries, founding events such as the Future Heath Summit and Enterprise Ireland's Big Ideas showcase.
Over the course of his career to date, Marc has co-founded several well-known healthcare services and technology companies such as Investnet Healthcare, and Ranesys, which provides a bed management app to the Saolta group, as well as digital media streaming service DV4, and IP licensing company Marketmaker Software.
Marc has held senior IT and operational roles in the Beacon Hospital, and Sorsix which specialises in delivering patient medical records to over 10 million patients a day worldwide. He has extensive experience in business development, operations and agile product development.
In the late 1990's Marc set up angel investor start-up forum First Tuesday in Ireland, and later went on to serve on the UK board following a buyout.
At EIT Health Marc is responsible for providing support to health innovation scale-ups and SMEs based in the Ireland-UK region, helping them identify opportunities for business growth, financing and strategic development through use of EIT Health programmes. A certified scrum master he also is the named inventor on several US patents in online sports gaming.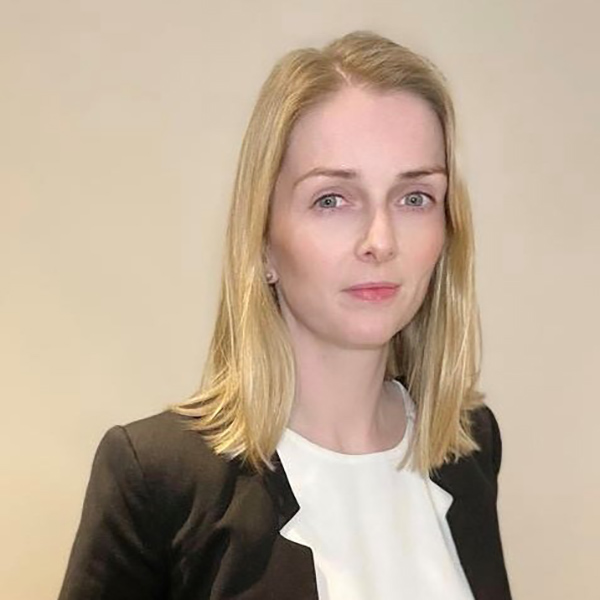 Tracy Folliard, Systemic Therapy Programme Manager, National Cancer Control Programme
Tracy qualified as a Radiation Therapist in 2006 at the University of Hertfordshire. After working at Mount Vernon Cancer Centre in North London she joined the St Luke's Radiation Oncology Network. Tracy has worked in both St Luke's Hospital, Rathgar and St James's Hospital, As a Clinical Specialist Radiation Therapist, she worked on the implementation of Stereotactive Ablative Radiotherapy (SABR) for lung cancer and led the implementation of deep inspiration breath-hold (DIBH) for breast cancer and mediastinal lymphoma. She holds a Masters Degree in Radiotherapy and Oncology.
Tracy joined the National Cancer Control Programme in 2019 and is now the Systemic Therapy Programme Manager working towards fulfilling the recommendations of the National Cancer Strategy 2017-2026. Tracy uses her years experience on the frontline of cancer services to work on furthering person centred systemic anti-cancer therapy (SACT) services. Tracy is the project lead for the Systemic Anti-Cancer Therapy Model of Care which is due to be published in the coming weeks.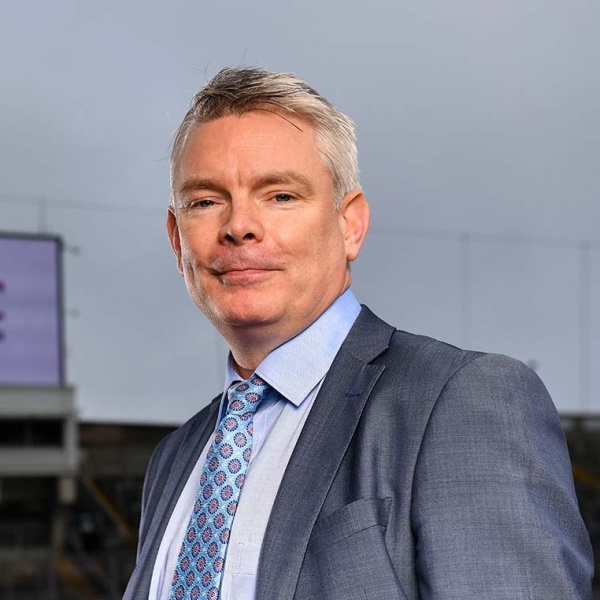 David Beirne, Managing Director, UPMC Ireland
David Beirne is managing director for UPMC in Ireland and senior vice president of UPMC International. A chartered accountant by profession, he joined UPMC in 2016 from the Whitfield Clinic (now UPMC Whitfield Hospital) where he served as chief executive officer.
Before joining the clinic, David worked in a variety of finance leadership roles at such companies as McInerney Plc in Dublin and UK, Glanbia Plc and PricewaterhouseCoopers.
Since 2016, he has led the growth of UPMC in Ireland, initially with the purchase of UPMC Whitfield Hospital in 2018, and followed by two further hospital acquisitions of UPMC Kildare Hospital and UPMC Aut Even Hospital. He passionate about patient centred care, and UPMC in Ireland are uniquely positioned to deliver a better integrated care model for people across the Island in partnership with the Irish Health System.
Under his leadership, UPMC in Ireland also operates a JV with Bon Secours to provide radiotherapy services in Cork, an outreach centre in Carlow and a sports medicine clinic in the WIT Arena. The UPMC Global Technology Operations Center (GTOC) is located in Kilkenny is and supports the health system's continuing expansion, both in Ireland and Internationally.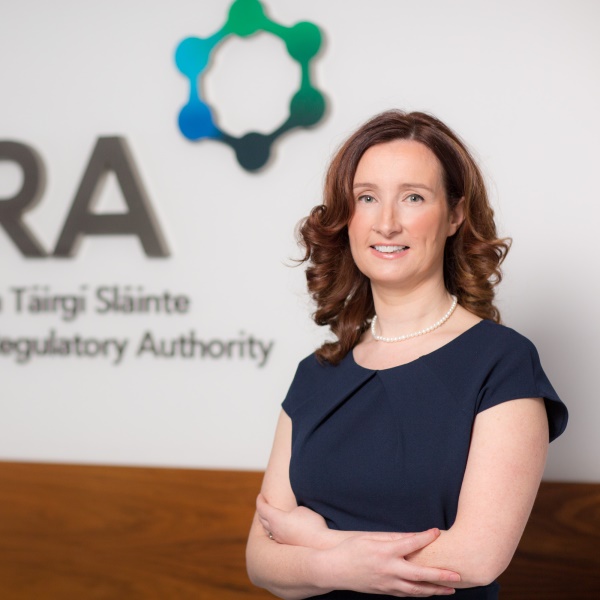 Dr Lorraine Nolan, Chief Executive, Health Products Regulatory Authority
Lorraine completed her Ph.D. and post-doctoral research in drug development at Trinity College Dublin. She has been Chief Executive of the Health Products Regulatory Authority (HPRA) since 2016. Prior to joining the HPRA, she worked for a number of years in private industry and also within the state forensic science services.
Lorraine has over 20 years' experience in working in the area of health product regulation having joined the HPRA in 2001. Since that time, she has held a number of roles at senior level within the organisation across a range of areas including inspection and authorisation of human medicines, medical devices, cosmetics and controlled substances. Prior to assuming the role of Chief Executive, Lorraine was Director of Human Products Authorisation and Registration.
She is a member of the Management Board of the European Medicines Agency (EMA) serving as vice chair since October 2019. In addition, she is a member of the EU Heads of Medicines Agencies (HMA) and its Management Group. In that capacity, Lorraine has led many of the HMA's working groups focused on strategic development including chairing the Taskforce on Sustainability of the European Regulatory Network. Under her leadership, the HPRA is also an active participant in the International Coalition of Medicines Regulatory Authorities (ICMRA) and a member of its Executive Committee. ICMRA is focused on addressing current and emerging human medicine regulatory and safety challenges at a global level.
Lorraine is committed to ensuring that regulatory processes continuously evolve in response to the changing external environment and, in particular, innovation. Most recently, this involved participation in the regulatory response to COVID-19 and how the global system rapidly adjusted to facilitate availability of vaccines and treatments.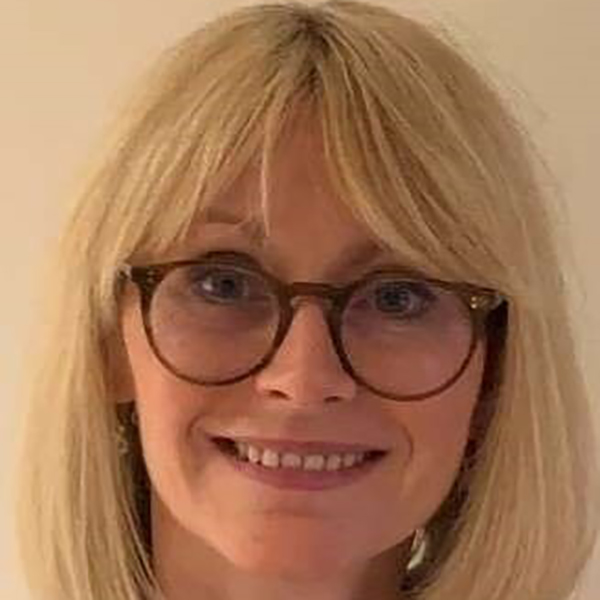 Dr. Sarah Pinto-Duschinsky,  Partner, Health Science and Wellness Consulting Leader, EY UK&I
Sarah Pinto-Duschinsky leads EY UK&I Health Sciences & Wellness consulting practice and brings expertise in whole system transformation and operating model design. Sarah is an experienced NHS executive having worked across all sectors of the NHS over nearly 20 years, including as a Chief Executive. Until joining EY, she was the national Director of NHS Operations & Delivery for NHS England. In this role Sarah led emergency planning for the NHS, including representing the NHS at COBR for previous pandemic responses on Ebola and flu. She is leading EY's current work with NHSE/I to support the Covid response and EY's work on integrated care and reconfiguration in the NHS, supporting the NHS to deliver care in different settings whilst improving quality and efficiency. She has led significant programmes of work at national level, including work with the Department of Health and Ministers on national performance standards and planning.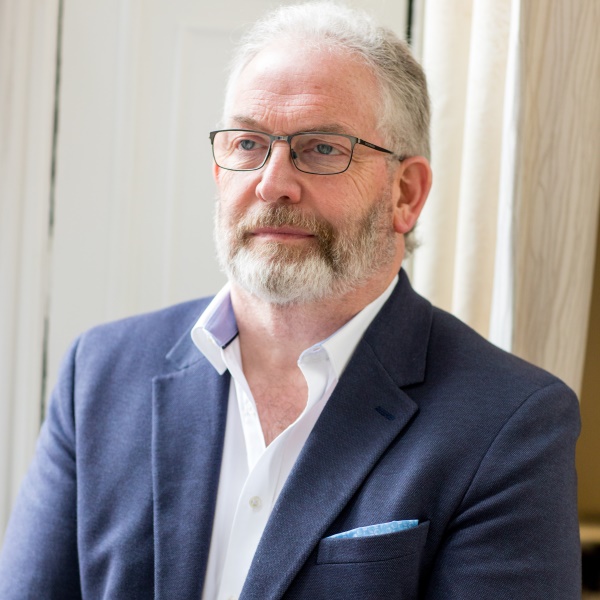 Tony O'Brien, Chartered Director, governance and strategy specialist, former DG of the HSE
Tony serves on a number of Boards in the private and public sectors in Ireland and internationally. He provides strategic counsel to a wide variety of organisations. Tony is a columnist and analyst on health and social affairs for The Business Post, contributing a fortnightly column. Tony is a former Chief Executive of the Irish Family Planning Association and the National Treatment Purchase Fund;  and former Director General of the HSE. He lectures in health service strategy at the Centre for Health Policy and Management, Trinity College Dublin.